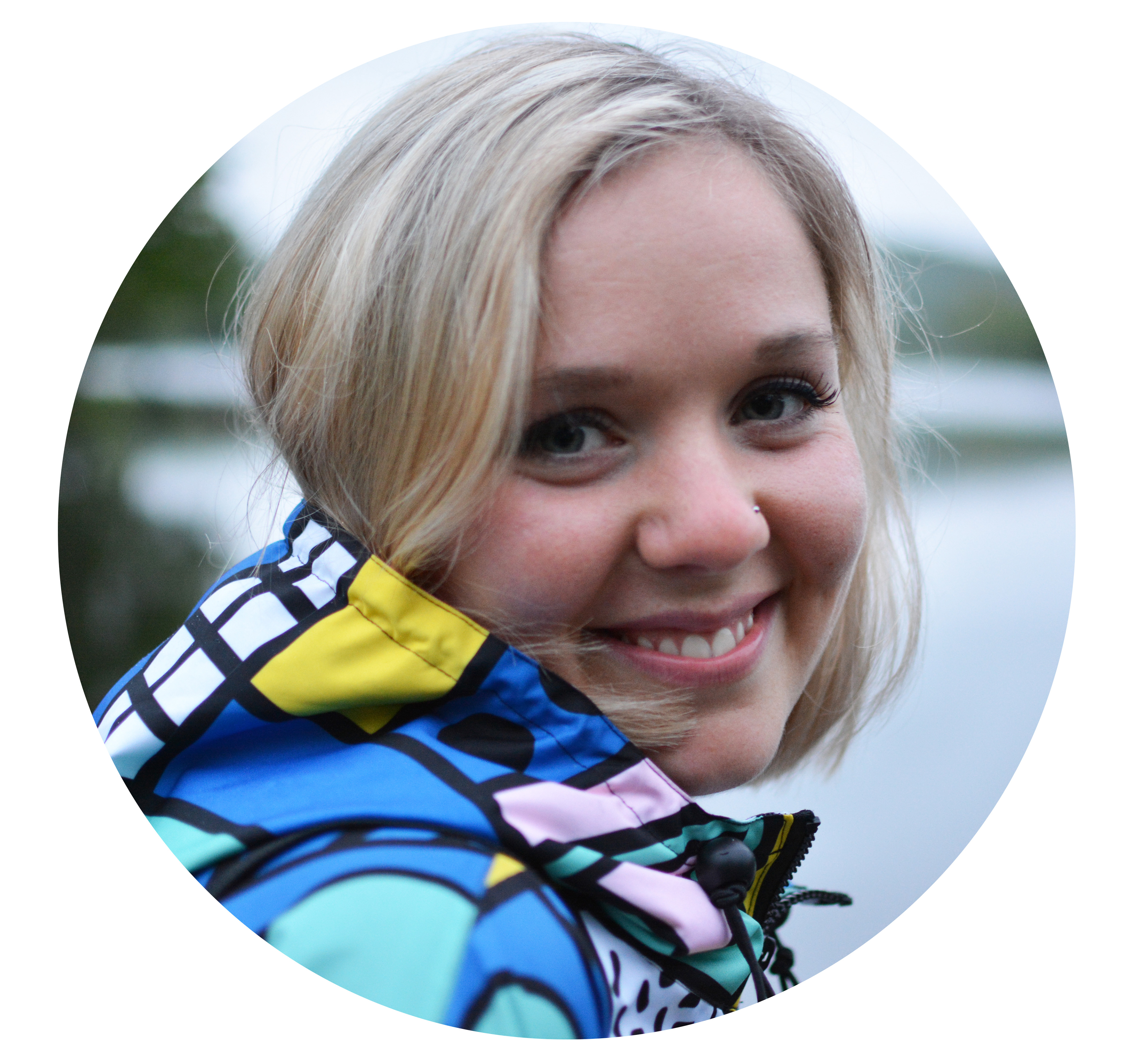 Kingston University, 2015 – 2018
Graphic Design BA (Hons) / First Class Honours
City College, Brighton & Hove, 2014 – 2015
Art & Design Foundation Diploma / Distinction
Designer, July 2018 – present

What on Earth Books
Assistant Designer, August – June 2018

Campbell Books, Pan Macmillan

I regularly made book mock-ups and e-books, organised the sales material and freelance dummy makers, ran the Instagram account, prepared book reprints and print-ready PDFs, placed artwork from illustrators into InDesign, Photoshopped artwork when necessary, created alternative mechanism ideas. I have designed sticker book covers, alternative co-edition covers and the rights guide layouts. I have learnt how to juggle tasks, be time efficient and how to prioritise jobs while working to a high standard.
Design Intern, August 2017
Campbell Books, Pan Macmillan

I made e-books, book mock-ups, Instagram layouts and gifs, brainstormed ideas for a new book, placed original artwork from Photoshop to InDesign and made mechanism die-cuts.
Creative Designer, March 2017
Timothy Snyder: On Tyranny (live brief)
I designed a typographic poster for Timothy Snyder's book On Tyranny (Bodley Head, 2017) which was displayed with 19 other posters on Leonard Street, London in March 2017. I

 was featured in

 It's Nice That, The Guardian and Design Week.
Creative & Film Editor, January 2017
Amnesty International UK (life brief)

A collaborative project with Amnesty International for the #WelcomeRefugees campaign.
Editorial Intern, July 2013
HarperCollins Primary Education

I took part in a range of tasks such as editing text and spotting grammatical mistakes. I realised my capability in editorial design, and was asked to return later in the year.
Pan Macmillan Volunteer, November 2017
The Baby to Toddler Show, London ExCel

I volunteered on the Campbell stand selling Campbell's books to parents and parents to be. I learnt how to cope with working under time and pressure.
London Design Festival Volunteer, September 2017
Typetasting Workshop at the V&A

I volunteered at Sarah Hyndman's Typetasting #FontSelfie workshop at the London Design Festival. It was great to see so many people (of all ages) get involved.
Event Volunteer, June 2016
The School Bus Project

The School Bus Project convert buses into mobile schools to provide education for refugees in Calais. I volunteered at an event called LIFEBOAT at BOAT (Brighton Open Air Theatre) where children's illustrators and authors, such as Axel Scheffler and Emily Gravett, helped fundraise for the project by giving talks and providing activities.
Art Club Leader, May – July 2013
St. Joseph's Primary School, Haywards Heath

I ran an after school art club for children in Years 2 and 3 for ten weeks. We made a range of different things including a working clock and a paper mache ice cream.